Main content starts here, tab to start navigating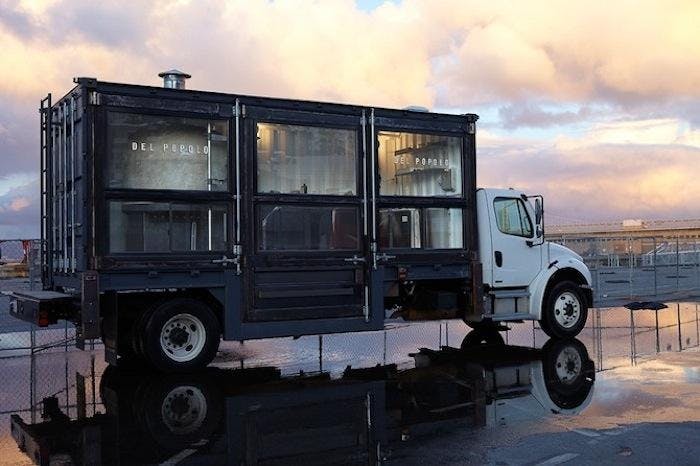 Our Story
Del Popolo launched as a mobile pizzeria in May of 2012, churning out Neapolitan-inspired pizza from a glass enclosed shipping container on a Freightliner truck.
In November 2015, we opened our brick-and-mortar restaurant, featuring the same naturally-leavened, wood-fired pizza we've obsessed over since 2012, along with market-driven antipasti and a curated list of wine and beer.
While we continue to enjoy slinging pies in our truck on the streets of San Francisco, we're also pleased to now offer you a chance to eat your pizza in a chair. With a glass of wine. Come stay awhile!