Main content starts here, tab to start navigating
Reservations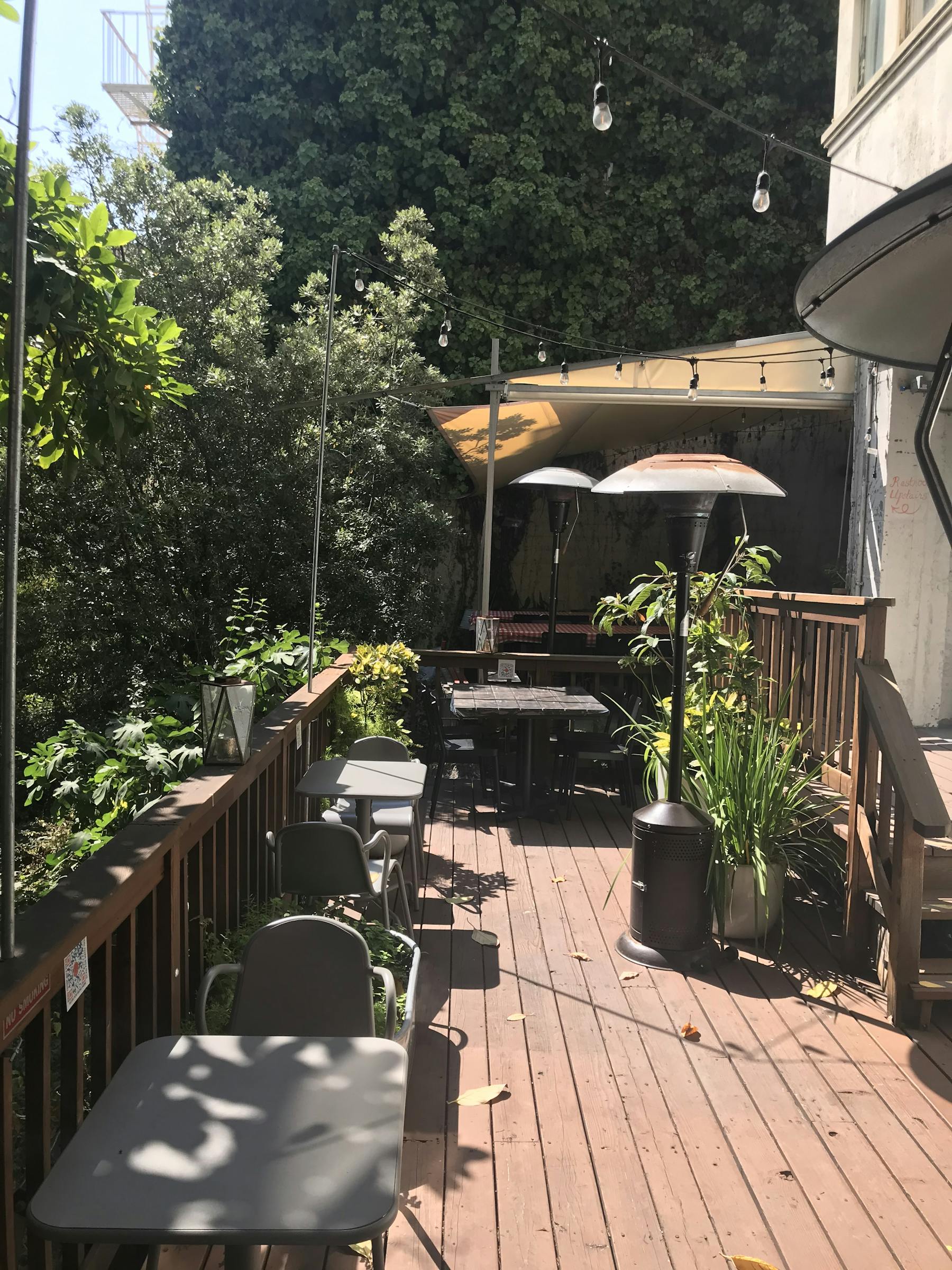 -All reservations at this time are on our back patio, behind the restaurant. Tables on Bush street are held for walk-ins

-The back patio is accessible only via a staircase-- if a member of your party has trouble with stairs we will be happy to book one of our street-level tables for you.

-Reservations of 1-2 are limited to 1.5 hours to dine, and 3+ are limited to 2 hours.

-The patio must be cleared no later than 10pm in order to maintain a positive relationship with our neighbors

-Regulations currently state that tables are limited to a party size of 6 or fewer

-Well behaved dogs are more than welcome

-We recommend layers!